Steel Nail Wall Electric Wire Circular Plastic Cable Clips
Product Detail
Product Tags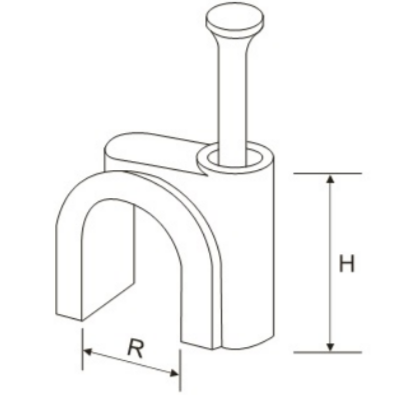 | | | | |
| --- | --- | --- | --- |
| Item No. | H(mm) | R(mm) | Nail(mm) |
| 4mm | 5.3 | 4 | 1.7 X 15 |
| 5mm | 6.5 | 5 | 1.7 X 15 |
| 6mm | 8.1 | 6 | 1.7 X 17 |
| 7mm | 8.7 | 7 | 1.8 X 19 |
| 8mm | 9.6 | 8 | 1.9 X 21 |
| 9mm | 10.7 | 9 | 2.0 X 22 |
| 10mm | 11.7 | 10 | 2.05 X 25 |
| 12mm | 12.8 | 12 | 2.0 X 27 |
| 14mm | 14.9 | 14 | 2.4 X 32 |
| 16mm | 16.9 | 16 | 2.5 X 35 |
| 18mm | 20.8 | 18 | 2.5 X 37 |
| 20mm | 23.6 | 20 | 2.8 X 42 |
| 22mm | 25.0 | 22 | 2.8 X 48 |
| 25mm | 27.7 | 25 | 3.2 X 48 |
| 28mm | 33.1 | 30 | 3.2 X 53 |
| 32mm | 36.6 | 32 | 3.2 X 58 |
| 40mm | 45.2 | 40 | 3.4 X 60 |
Material: PP, Steel nail.
How to use: Put the cable under the clip and hammer the nail into the wall to secure the cable.
Application: Securing of calbes for general indoor wiring.
Circle cable clips allow you to secure runs of round cables like coax to walls and floorboards for a cleaner look and prevent tripping over loose cables. Easy installation. Just use a hammer to nail then to your mounting surface. Great for retrofitting cables to rooms where in-wall installations are not an option.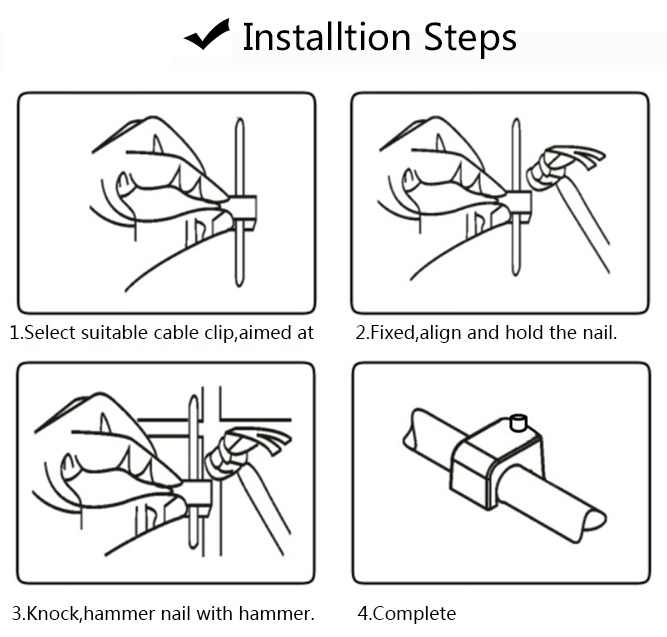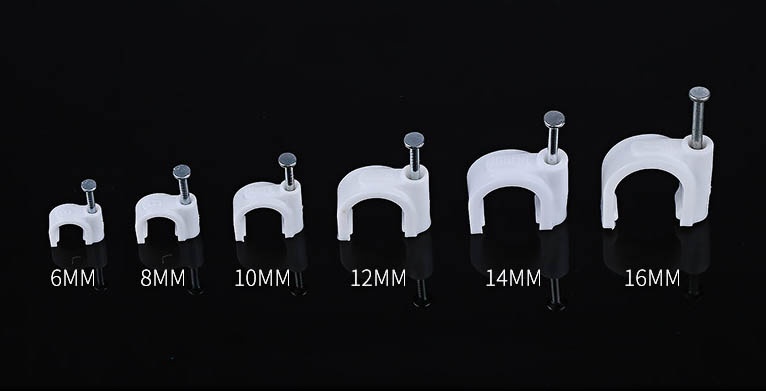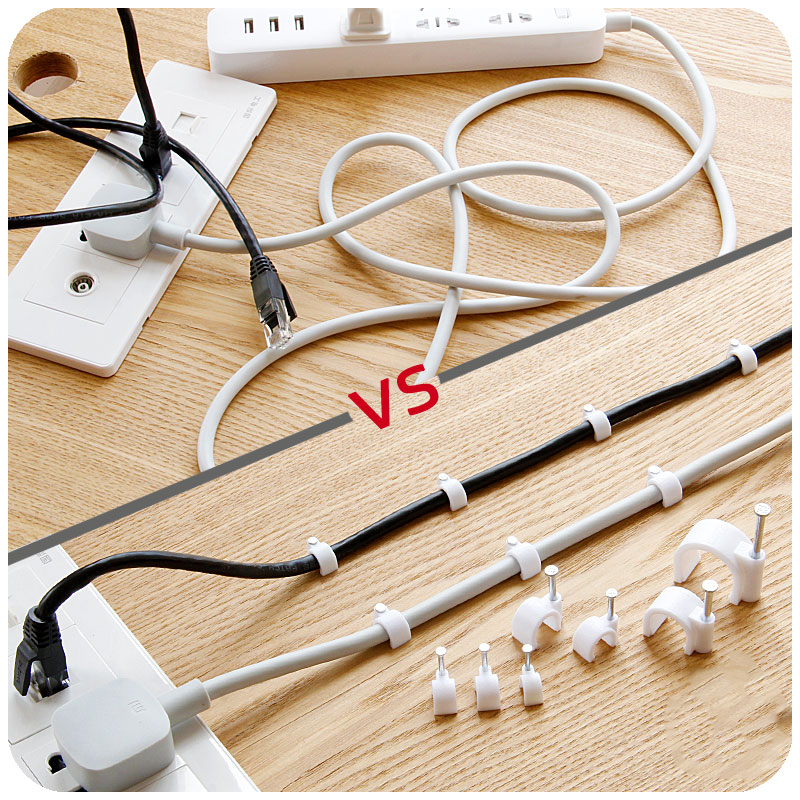 ---
---
Write your message here and send it to us