Plastic Momentary Reset/Self Locking Push Button Switch
Product Detail
Product Tags
Product Name
Push Button Switch
Operation Type
self reset / self locking
Key color
red / green / black / yellow / blue / gray
Max Voltage
250VAC
Function
ON-OFF, OFF-(ON), ON-(OFF)
Max Current
1A
Model Number
DS-211 / DS-213 / DS-314 / DS-316 / DS-427 / DS-428 /PB-305A / PB-305B /R13-507 / R16-503A / R16-50B / R16-503AD / R16-503BD
Push button switch refers to the switch that uses the push button to push the transmission mechanism to make the moving contact and the static contact press on or off and realize the circuit exchange. Push-button switch is a kind of main switch with simple structure and wide application. In electrical automatic control circuit, it is used to manually send out control signals to control contactors, relays, electromagnetic starters, etc.
Self Locking:NO,Press power on maintain, one more press power off
Reset: Press Button power on, press off come back to power off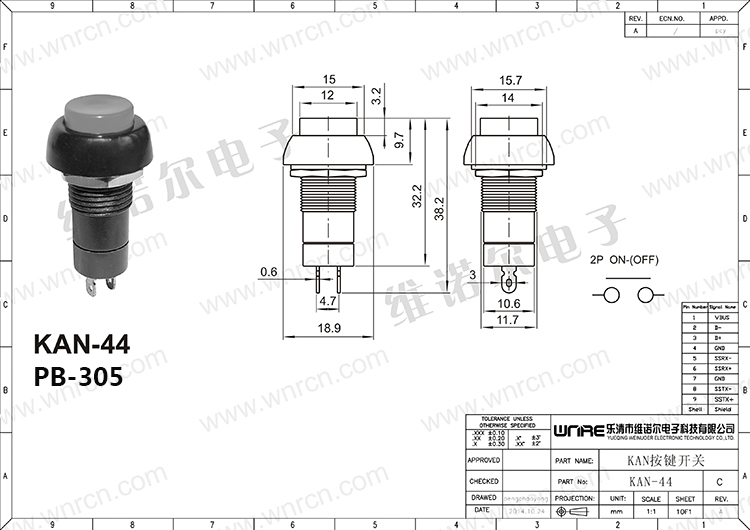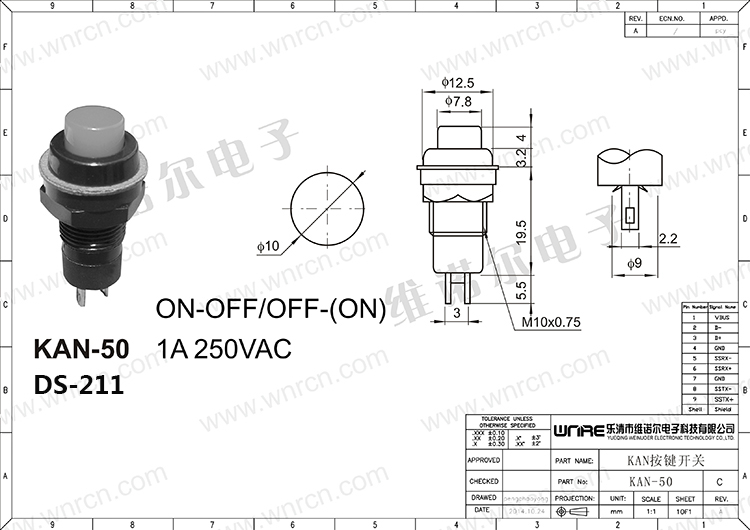 1. Audio / Video product:MP3, MP4, DVD, stereo system
2. Digital devices: digital camera, digital video
3. Remote control: Vehicle, rolling door, Home security products
4. Communication products: mobiles, car telephone, telephone, building equipment, PDA etc.
5.Household Appliances: TV, microwave oven, electric cooker, electric hair drier, electronic scale, Body Fat &Water Scale, Kitchen Scale.
6. Security Products: Videophone, Monitor etc.
7. Toy: electronic toy etc.
8. Computer products: Camera, recording pen etc.
9. Fitness equipment: running machine, massage chair, timer etc.
10. Medical Equipment: sphygmomanometer, thermometer, the hospital call system and other similar products.
---
---
Write your message here and send it to us